"Knives Out" is an original murder mystery written and directed by Rian Johnson (Star Wars: The Last Jedi) and it's already shaping up to be a hit. Johnson has kept the plot under wraps, saying only that it's "his contemporary version of the locked-door mansion murder mystery," and inspired by Agatha Christie novels.
A star-studded cast fills the screen, with Daniel Craig (Skyfall) headlining with Chris Evans (Captain America: The First Avenger), Lakeith Stanfield (Selma), Jamie Lee Curtis (True Lies), Ana de Armas (Blade Runner 2049), Christopher Plummer (A Beautiful Mind) and Katherine Langford (13 Reasons Why), among others, making up the ensemble cast. The detectives trying to solve the crime are played by Craig and Stanfield, but the ensemble cast's roles remain unknown.
Photo from Joblo.com
Craig was able to take on the role in "Knives Out" when Danny Boyle's departure from the "Bond 25" set delayed production. "Bond 25" will be Craig's final foray as the famed British spy and is set for release on Valentine's Day 2020. Ram Bergman (Star Wars: The Last Jedi) is teaming up with Johnson once again as a co-producer on the project before they set to work on the new "Star Wars" trilogy.
Johnson sought investors for the script at the Toronto International Film Festival in September and received several offers. Media Rights Capital acquired world rights for the film at the festival and has now partnered with Lionsgate to distribute the film. Johnson and Bergman, were thrilled with the agreement.
"MRC put their trust in us when they first partnered with us on this film and Lionsgate truly champions and empowers the artist to tell the story they want to tell so we couldn't be in better hands," Johnson and Bergman told Deadline.
The film is set for a November 27, 2019 release date, just one day before Thanksgiving. Joe Drake, the chairman at Lionsgate Motion Picture Group, is looking forward to the film's release.
"'Knives Out' redefines the detective movie genre in a cool and original way with a superstar filmmaker, an amazing ensemble cast and the perfect partner in MRC, we can hardly wait to bring this big, crowd-pleasing property to a global audience next Thanksgiving," Drake told Deadline.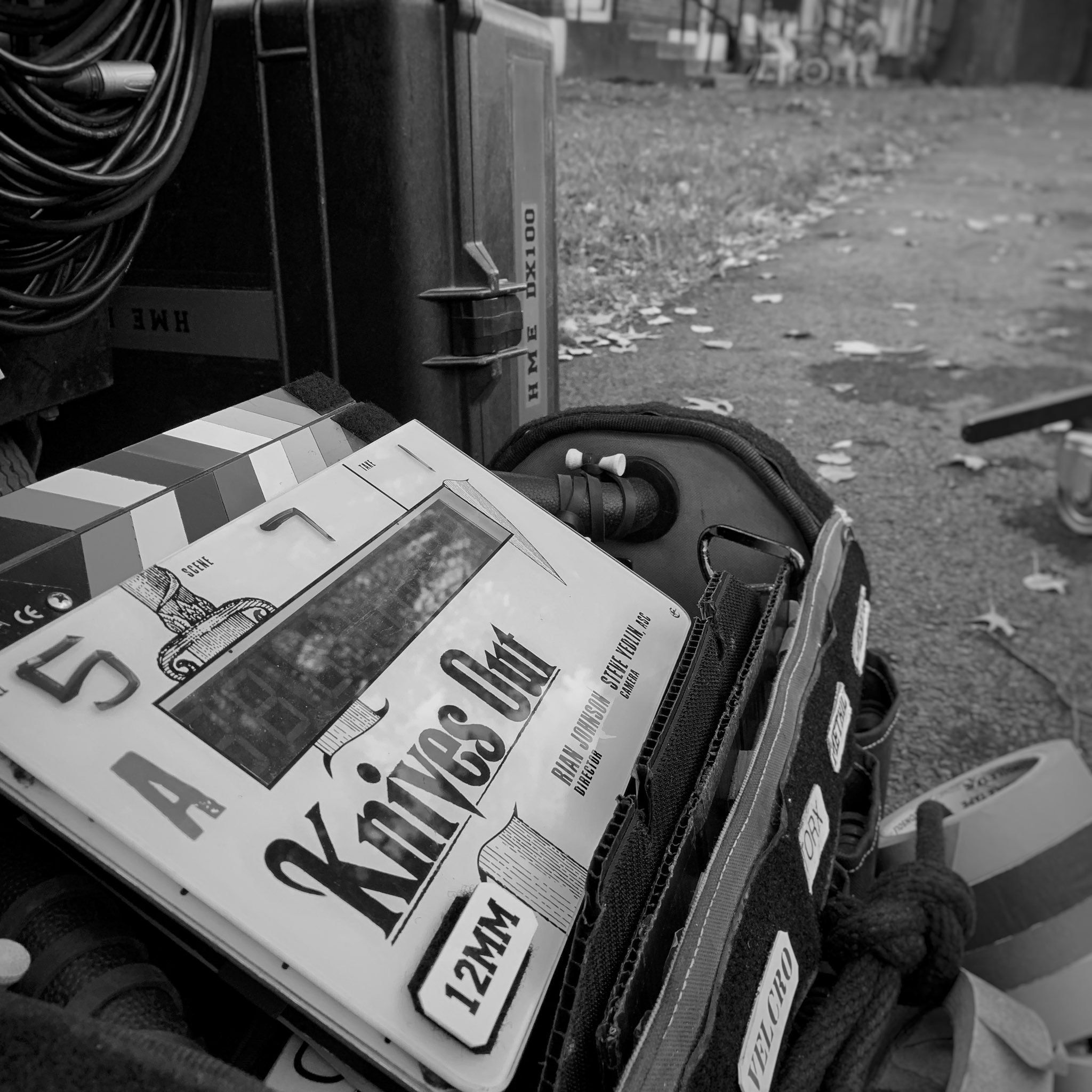 Photo from Johnson's Twitter
The film began production on October 30, 2018, as reported by Johnson in a tweet, and is only days from wrapping.